sauna
There are three saunas on the island of Vepsa and one of them has a lounge. Sauna reservations are made on arrival on the island, Turku Touring Tourist Information also receives reservations for the large Vasta sauna and lounge.

Sauna Vihta
Price: 10 € / 50 min.
For x persons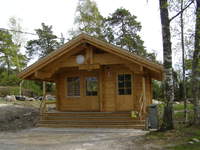 Sauna Suvi

Price: 15 € / 50 min.
For x persons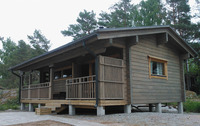 Sauna & lounge
In Vasta sauna the delightful fireplace area, lounge offers companies the opportunity to hold meetings, recreation days or the possibility to arrange a party. You can order servings, snacks and a hot tub for the sauna.
When reserving the lounge area with the sauna: towels and use of the Weber gas grill are included to the price. The kitchen is well equipped, including: dishes, micro, stove / oven and fridge.
The room is well suited for 12 to 20 people.
Sauna Vasta
Charter sauna Vasta + lounge and fireplaceroom 100€ / turn
Turns: 12:00-14:30, 15:00-17:30 sekä 18:00-20:30